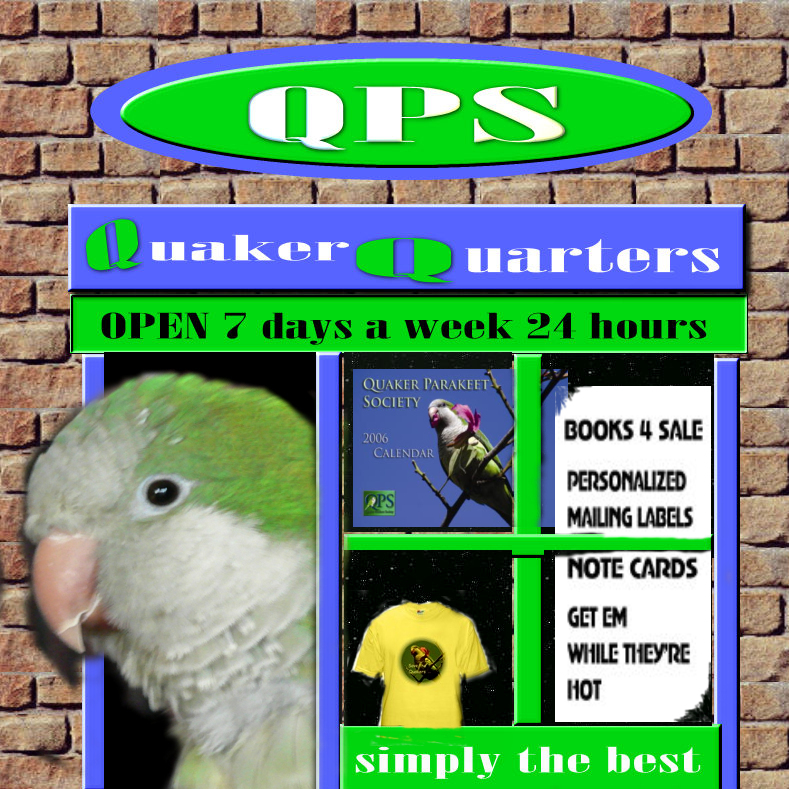 QUAKER QUARTERS, QPS' online store, is open 24 hours a day, offering exclusive Quaker related items. Mail order form is also available. Or, how about a little shopping trip to the QPS Cafe Press GREEN or BLUE Quaker Store?
Check out the newest cover of
THE SENTINEL!
Click on the cover to read the list of fantastic articles in this upcoming issue.



Information presented on the QPS web pages is gathered from avian articles, books, reference materials, and the result of extensive discussion with Quaker owners, breeders, researchers, behaviorists, and avian veterinarians. It is not intended to replace the valuable information which your personal avian veterinarian shares with you.

© QPS 2004-2011
All Rights Reserved